Hello and welcome to Man Cave Mafia!
The mission statement of this site is simple: Extol the virtues of the man cave and help others to build and improve their own man caves to their best possible realization.
In pursuit of that end we have scoured the best products to compliment man caves of all shapes, sizes and budgets!
From popcorn makers, whiskey decanters, neon signs, pool tables, massage chairs and home theater projectors —(and much more in-between) we will help you come up with great man cave ideas that will take your personal man space to the next level and beyond!
The Best Man Cave Ideas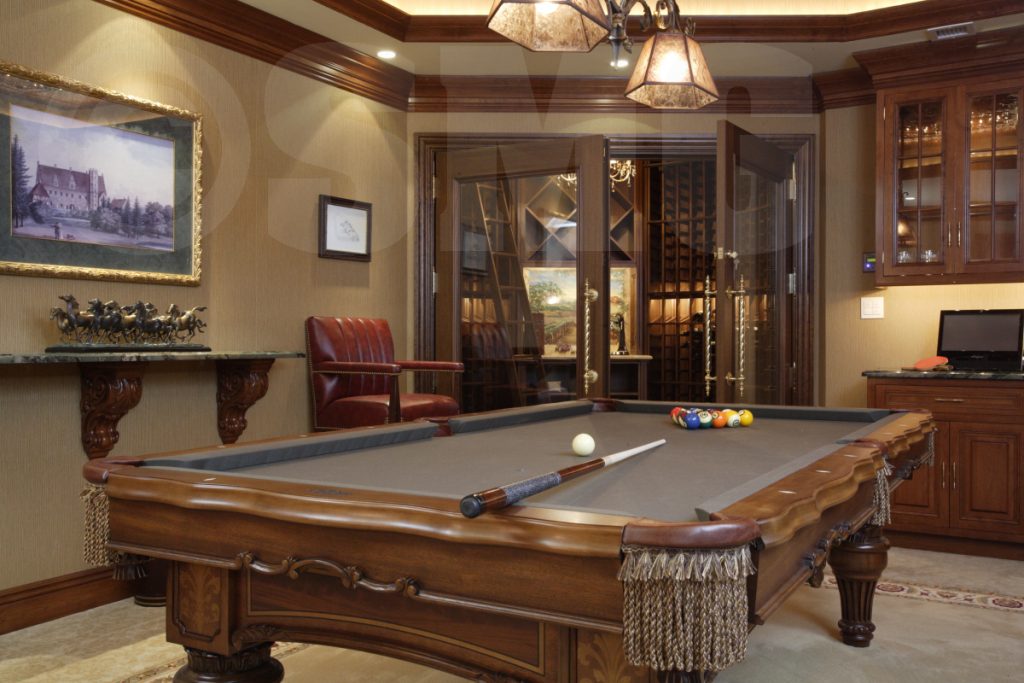 Whether you're here looking for gifts with a man cave in mind for the man in your life, or you are the man in question, looking to expand their vision in the creation of the ultimate man cave, (keep the dream alive!) we have you covered.
We've gone out and covered the essentials needed for true man cave utopia, and then some, and brought it all together on this site so you can spend more time actually enjoying your man cave rather than researching what to add to it in what can often times be a jumbled up and confusing marketplace.
We've already done the leg work for you.
Whether you're looking for top ticket luxury items or are on a more modest budget we have got something here that will make your man cave better and make a top addition to your personal male sanctuary.
What is a Man Cave?
The phrase itself is believe to have originated in the 1993 book Men Are from Mars, Women Are from Venus.
Paula Aymer of Tufts University calls the idea of the man cave "the last bastion of masculinity" and for us that was not only a great quote but the best tagline for this site.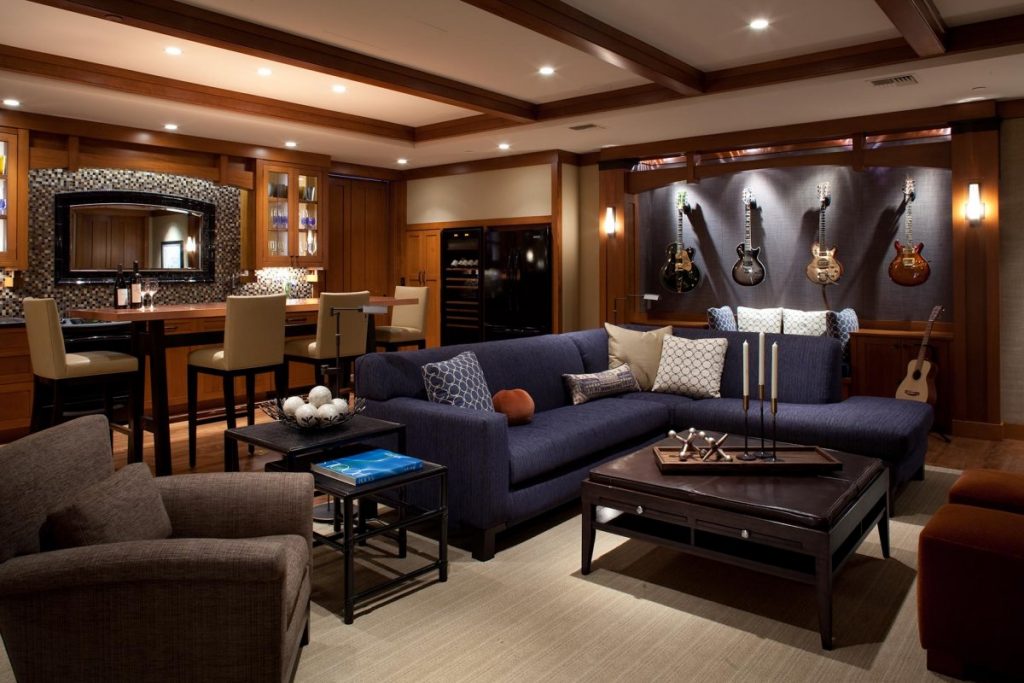 Man cave, man space, male retreat, it doesn't matter. They are all essentially the same. We here at ManCaveMafia.com take a very loose definition of the phrase.
For us there are only a few criteria that have to be checked off to qualify a personal space as a man cave.
A man cave is a space that is designed, unsurprisingly, by and for men. It's a personal extension of the qualities, creativity and personality of that man cave owner.
From converted garages, sheds, basements and bedrooms and with themes ranging as far as imagination can take you, as long as the space is designated for male relaxation, entertainment and general mirth and is designed by and for men it's a man cave.
From the classic sports bar themed rooms to more adventurous projects involving converting your garage in to the bridge of the starship Enterprise or giving your home theater a Pirates of the Caribbean themed makeover the sky truly is the limit.
Whilst traditional male aesthetic choices are the norm they are certainly not required.
It's far more about expressing and celebrating the male personality and creativity than easy tired stereotypes.
I even knew a guy that had converted a spare room to look just like Sherlock Holmes and John Watson's apartment, 221B Baker St.
It's your space and your passion!
Is the Idea of a Man Cave Outdated and Sexist?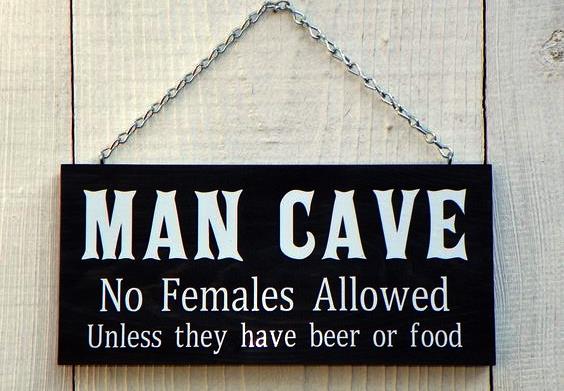 Unfortunately there are some that think that the very concept of a "man cave" is sexist and derogatory towards women as can be seen here in this National Enquirer article.
There are some killjoys that claim that the man cave is a childish and outdated concept and even unhealthy to positive relationships in the modern era!
Absolute nonsense I say and here are the reasons why:
Whilst the man cave is meant to give the man of the house a place to retreat to unwind and relax in a setting aesthetically chosen and tailored to his sensibilities it is not a place that is in any way "anti-female."
Women should be welcome to enjoy all the pleasures of the man cave as well with just the understanding that it is off limits to their aesthetic sensibilities.
It's a male space for male interests but nowhere does that mean women can't enjoy it for that very reason as well.
If you are using your man cave to retreat from family responsibilities and communication with others in your house then that is clearly a problem that goes further than the man cave itself and beyond the scope of this website.
That said, having a place where a man can go on his own or with his buddies and shoot some pool, watch the game, play a little poker or Foosball can do wonders for the mood and happiness of not only the man but the whole house!
We live in a stressful and hectic world that wears down on all of us from time to time.
Being able to jump in to your recliner and crack a cold one after a hard days work goes a long way to making life a less stressful grind and far more enjoyable overall.
Do not live in your man cave, shirk your responsibilities or stop nurturing your relationships but once all your commitments are met visit as required!
The Benefits of Having a Man Cave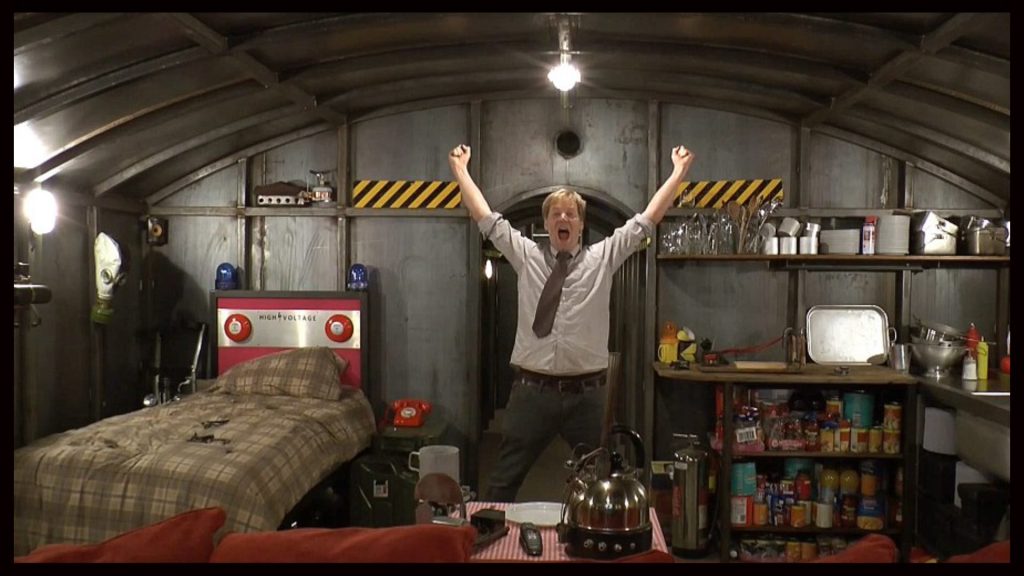 Traditional male hangouts have been steadily declining for decades and with it a decline in male camaraderie and bonding is to be expected and has been observed.
The man cave solves this in a creative and relaxing manner that caters to the need that males have when it comes to territory, ownership and just being able to express themselves and their passions unfiltered and un-judged.
Male bonding is extremley important as well.
Whilst it may seem like a bit of a stretch to call watching the football with your mates "healthy" there is plenty of scientific evidence to show that proper male bonding with your buddies results in better mental health and happiness for all.
Next time someone raises an eyebrow over your latest plans to upgrade your man cave with the latest new shiny thing you spotted on ManCaveMafia.com you can tell them you have science on your side!
The man cave is the perfect place to unwind and let the burdens of a hard day slip away.
For those women who are worried that their boyfriends of husbands will spend too much time away fear not.
The vast majority of men realise that a man cave is not a place to retreat from family responsibility but to recharge their batteries to become the best versions of themselves.
I know that when I'm tired, frustrated and generally stressed that my usual affable self can get lost in the mix.
I'm far better company to all when I feel mentally refreshed and relaxed. Find ways to remove as much stress from your life as you can responsibly and watch everything else improve!
So ladies, I ask you, if you have been dead set against the idea of a man cave consider indulging your man in this pursuit and you might well be pleasantly surprised!
The Multi-Purpose Man Cave
By now you have a firm grasp of the man cave and what the inclusion of one can offer the household and the occupants but remember there is no reason that the man space can't be used as a games and entertainment room for small gatherings as well.
After all that work turning that dingy spare room or garage in to the masterpiece you envisioned it should be decked out with plenty of fun and games to entertain all so why not show it off and share your genius!
Temporarily and by invitation only of course!
There is also a lot of crossover appeal with home theater rooms and man caves with spaces designed to cater to both.
Man Caves on a Budget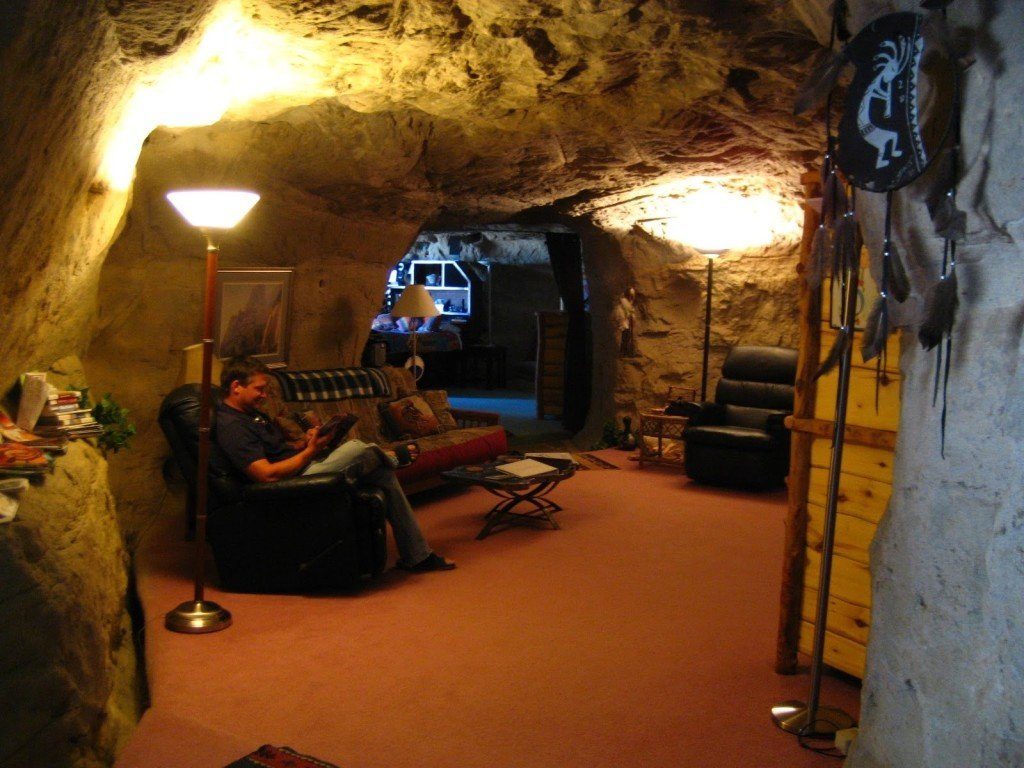 As previously noted the man cave is a loose term and has a broad scope within its definition.
Some man caves can run in to the 100's of thousands for enthusiasts when decked out with the latest and greatest bells and whistles but understandably not all of us can invest such funds in to our own projects.
If you have a space ready to go whether it be a basement or a shed then you absolutely can make an awesome man cave on a modest budget.
ou We love to review the top ticket items and drool over wish lists of the most expensive and luxury items but we also have a passion for striking a good bargain and that's why at ManCaveMafia.com we make sure to approach each category —whether it be popcorn maker, projector, kegerator, cocktail shaker or recliner— with multiple budgets in mind.
If you want top of the range we are here to tell you what you should go for but we also have plenty of great budget alternatives that won't sting the pocket book quite as much.
You will have to drop some cash on your man cave to bring it up to bro-code but you don't need to break the bank to do so.
Final Thoughts
We hope you enjoy your stay on our website and that whether for yourself or for the man in your life that the great gift ideas for man caves found here will inspire you to take the male sanctuary you're nurturing to total greatness with ease!
If you have a man cave you would like to show off then send us a picture with your name (second name optional) and state/city/province and we will put it up on the hall of fame board!