What self-respecting man cave can be complete without a cool neon sign or two?
Whether you prefer a classic bar sign or a fancy custom neon sign for your man cave I think we can all agree that it's one of the most enduring items that can be found in the classic man cave decor playbook.
Besides neon signs looking extremley cool they are brilliant for setting the ambiance of a recreation room and giving it a unique feel and character from the rest of the house.
A neon sign certainly doesn't fit everywhere when planning out decor for various rooms but for the man cave it's a match made in heaven.
We here at Man Cave Mafia review a great number of items that you might want for your budding man cave, but I struggle to think of something more iconic than the humble neon sign.
Perhaps if you are going for a very specific theme for your man cave a neon sign simply wouldn't fit the overall aesthetic but outside of those specific cases a quality neon sign is a must have.
What type of Neon Sign should you buy?
Well, it really does come down to personal taste really. It's your space and your taste that is being catered for after all.
I don't know what your personal preferences are so suggesting a certain design of beer sign or neon sign seems a bit presumptuous.
A cool neon sign should reflect your attitude and personality.
So, instead, I will run down a whole bunch of top quality neon signs that are from reputable manufacturers and are built to the best standards.
From there you can make your own personal choice safe in the knowledge that you are making an informed and quality purchase.
Without further ado let's get in to it!
The Top 10 Coolest Neon Signs of 2017
Neonetics Corvette C7 Stingray Neon Sign
 [easyazon_image align="none" cloak="n" height="500″ identifier="B016UZUZA8″ locale="US" localize="y" src="https://www.mancavemafia.com/wp-content/uploads/2017/05/51trT0oGMVL.jpg" tag="d09d4f-20″ width="500″]
[easyazon_infoblock align="none" identifier="B016UZUZA8″ locale="US" tag="d09d4f-20″]
The Neonetics Corvette C7 Stingray Neon Sign from Neonetics is a real doozy.
If you're in to your muscle cars then this beautiful neon sign of the famous corvette logo is a stunning option for your man cave or games room.
A premium level sign which is reflected in the price for sure but just look at it! It's really quite breathtaking and is an instant eye lock when walking in to a room with this bad boy on display.
Complete with red, white and blue neon tubes this is an extremley high quality piece as can be seen in the expert work done on the word "corvette" itself.
It isn't the cheapest on our list by a long shot and some may balk at the price point here but you are getting a lot for those 300 buckaroos. 
Featuring hand blown neon tubes set on a black metal grid this neon sign comes in at 30″ x 20″ x 4″
This is a no fuss no muss item and is ready to go right out of the box. Set it up on a wall, window or even shelf if you want.
If you're looking to make a statement and want something striking but beautiful to complete your man cave then you could do a lot worse than this sweet ass neon sign.
---
Neonetics Cocktails and Martini Glass Neon Business Sign
[easyazon_image align="none" cloak="n" height="500″ identifier="B00WJW77RG" locale="US" localize="y" src="https://www.mancavemafia.com/wp-content/uploads/2017/05/51sSW7hLDiL.jpg" tag="d09d4f-20″ width="417″]
[easyazon_infoblock align="none" identifier="B00WJW77RG" locale="US" tag="d09d4f-20″]
I like cocktails. A lot. It's kind of a thing.
And so another Neonetics sign makes the list, this time celebrating the feel of an iconic summer cocktail bar.
Get used to Neonetics because they feature a lot and for good reason.
This neon sign is perfect for setting up behind your home bar in your man cave to give it that final extra flourish of authenticity.
This simple but striking cocktail bar neon sign features blue, yellow, green and red hand blown neon tubing, set against a simple metal grid.
This isn't the most flashy neon sign I've ever seen but there is something about its simplicity that's really beautiful and striking.
Neonetics are always committed to quality being one of the largest manufactures of neon signs in the United States so you can be sure that the colors are vibrant and not washed out and that it will last you for years.
One thing to keep in mind is that these are authentic neon signs that are hand blown meaning they are fragile so when hanging make sure to keep it away from any knocks or scrapes.
---
It's 5 O'clock Somewhere Real Glass Neon Light
Well, it's true is it not?
It certainly is 5 O'clock somewhere and that's the kind of positive message this neon sign proudly displays and the kind of vibe I want to be reminded of when I walk in to my man cave looking for a guilt free homemade cocktail…or two, in my home bar!
Hand blown neon tubing set in to this stunning design with purple, blue, red, yellow and green neon lighting all on glorious display like a neon dream I tell you! I'm really taken with this one you might have noticed.
Again, perfect for your home bar or tiki bar this is a great neon sign for your man cave but also represents great value for the quality of this handmade neon sign on offer here.
Coming in at under 100 bucks for an item like this is mind blowing value for money and as I always say, while I do enjoy the finer things in life I also love myself a bargain.
With this sign? You're getting both.
You really can't go wrong here. Set on 18"x 14"(metal frame) this is a great purchase that represents fantastic craftsmanship being completely handmade and an incredibly eye catching and inviting design.
For all those reasons this makes it easily on to our top 10 list.
---
Crown Royal Real Glass Neon Light Sign for Man Cave
This incredible Crown Royal Neon sign based off of the Crown Royal Canadian Whiskey logo is another absolutely stunning neon sign. It's just totally bad-ass neon! What can I say.
The deep and vibrant purple neon tubing coupled with the yellow neon tubing–bordering the Crown Royal logo,–set off a welcoming and warm feeling that is perfect for setting the right type of relaxed bar like atmosphere and mood for your man cave home bar.
I really like the purple neon on this sign. It is a real head turner.
There are a number of Crown Royal Neon signs on the market but for quality and price, this one from Sign Store USA hits the sweet spot for us.
This is just a really classy neon sign that will go fantastically well with any sort of bar theme you have going on in your man cave.
---
Neonetics Man Cave Neon Sign
Well we couldn't get away with not featuring a neon sign that spells out and celebrates the man cave now could we?
That's exactly what we have here, with this ultimate man cave neon sign that will no doubt make it undeniably clear that this is indeed your pride and joy. Your place of relaxation, games merriment and reflection!
Ya know, if you want to think about it that hard!
Coming in blue, red and green neon tubing, this bumper style man cave sign comes in at 4 x 24 x 6 inches and weighs 8 pounds making it quite sizable and vibrant.
This can easily be setup on a wall or shelf and comes set on a metal grid for ease of placement and hanging. Another strong entry from the guys over a Neonetics you know you can be sure of a great quality product.
---
Neonetics Budweiser Clydesdale Neon Business Sign
Now this is just an incredible neon sign no matter how you look at it.
And look at it you should.
Not only do you get the iconic Budweiser sign in neon but also –for those of us with equine sensibilities– this incredibly well made famous Clydesdale horse brought to life in neon.
Featuring yellow, red, orange and white neon tubing this is just a stunning piece of work and blows your regular wooden signs out of the water.
Imagine this greeting your friends and family when welcomed in to tour your fully pimped out man cave or recreation room! If this doesn't get the conversation started and stamp your style and feel on the place nothing will.
Set on a black metal frame this measures in at 4 x 22 x 22 inches and weighs 10 pounds. It's big, It's bold and it's damn sure beautiful.
Neonetics features a lot on this neon signs top 10 and their intricate work is one of the reasons why.
Glass blowing is an art form and this is no doubt not just a fantastic piece of work and one of the coolest neon signs I've ever seen but a piece of art in its own right.
Yup, I like this one a lot.
Check out the price and more details out on Amazon here.
---
 Neonetics Welcome to Fabulous Las Vegas Neon Sign
What happens in Vegas, stay in Vegas.
That's all good and well but it doesn't mean you can't take a piece of the world famous Las Vegas strip back home to your Man Cave to bring a little glitz and glamour to proceedings!
The "Welcome to Fabulous Las Vegas" sign is a world famous landmark situated just south of the Las Vegas strip and was designed by American visual artist and graphic designer, Betty Willis in the late 50's.
This stunning representation of the famous landmark in neon is something to behold.
The neon version perfectly encapsulates the Goo­gie ar­chi­tec­ture of the time (think the Jetsons) and will be a fantastic addition to any man cave worth its muster. Neonentics does it again!
The sign weighs a hefty 70 pounds and measures 4 x 39 x 33 inches so keep that in mind when ordering. This is a big sign!
---
Neonetics Historic Route 66 Neon Sign
Well, if the "Welcome to Fabulous Las Vegas" neon sign isn't iconic enough for you then look no further than this fantastic Route 66 neon sign from Neonetics. It has historic in the name for a reason!
U.S. Route 66 (also known as the Will Rogers Highway, the Main Street of America or the Mother Road,) might be the most famous roadway in the world and represents a cultural sense of freedom and self expression coupled with the American Dream.
It conjures up images of Jack Kerouac's On the Road and Dennis Hopper in Easy Rider.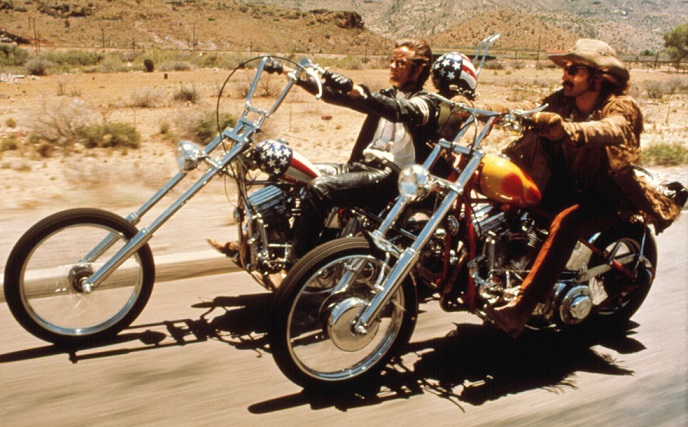 Colloquially known as the "mother road" this major artery of the American transportation system still brings to mind the romantic idea of escaping on an adventure in to the unknown almost 100 years after it's creation.
It would take too long to list the impact the famous road has had on pop culture but it stands to reason that this iconic sign be immortalized in neon and proudly displayed in ones man cave.
I have one of these myself and I absolutely love it.
Neonetics enduring quality is on display once again with blue, white and red neon tubing making up the Route 66 neon sign set on a metal frame.
Weighing 10 pounds and measuring 4 x 22 x 22 inches this is another fantastic additions to ones man cave and won't fail to turn heads and evoke a sense of true Americana every time. Thumbs up!
---
Neonetics Cars and Motorcycles GM Corvette (C1) 1950's Neon Sign
We've seen some elaborate neon signs on our top 10 list so far and there are none less elaborate than this offering from our old pals, Neonetics right here.
Featuring red, yellow, white, and blue neon tubes this Chevrolet Corvette (C1) neon sign is an absolute stunner. 
The Chevrolet Corvette (C1) was first manufactured in 1953 and produced through the early 60's and was the precursor to the 1963 Chevrolet Corvette Sting Ray.
A member of the "solid axle" generation these beautiful sports cars were hand built to perfection.
This neon sign is a celebration of the era and of the fantastic machines to go with it.
The item weighs 10 pounds and measures 4 x 22 x 18 inches and comes set on a metal frame.
---
Neonetics Cars and Motorcycles GM Corvette Stingray Neon Sign
[easyazon_infoblock align="none" cart="n" cloak="n" identifier="B00WJWGUBK" locale="US" localize="y" nf="y" tag="d09d4f-20″]
Speaking of the Stingray!
This Chevrolet Corvette Sting Ray neon sign is a real doozy.
As mentioned before this was the second generation of the Corvette line making a huge splash in 1963 and still a favourite of classic vintage car lovers today.
Featuring a simple red, white and blue neon design, expertly crafted in to the iconic shape of the Sting Ray, Neonetics once again delivers a quality neon sign that anybody would be proud to display in their man cave.
The item weighs 10 pounds and measures 4 x 25 x 23 inches and comes set on a black metal finished frame.
---
What to consider when purchasing a neon sign
Different types of Neon Signs
There is not a huge amount to consider when purchasing a neon sign but here is some useful information to keep in mind when making an informed purchase.
Once again, we have done our rundown of our top 10 favourite signs on the market today but if you are looking elsewhere this information will carry you in good stead.
The mechanism of gas-discharge lighting was originally discovered in the early part of the 20th century. Scientists running wire carrying an electrical current through different noble gasses discovered that doing so produced intense and vivid glowing colours.
Using noble gasses like neon, argon, krypton, helium and xenon which are chemically inert meant that the wire would not corrode and all of these noble gasses (except for radon that is radioactive and wisely avoided) are used in the creation of what is colloquially known as neon signs today.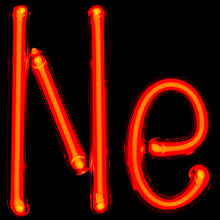 Neon is an abundant noble gas that is present in a fraction of the air you breathe every day.
Extracting and manufacturing with it is cheap and simple and as such it is the most common gas used in the creation of signs.
Neon gives off an intense and bright red glow which can be manipulated by using different colored glass tubes to house the gas depending on the preferred effect.
Only trace amounts of neon are needed and only requires milliwatts of energy to run making them very green and energy efficient.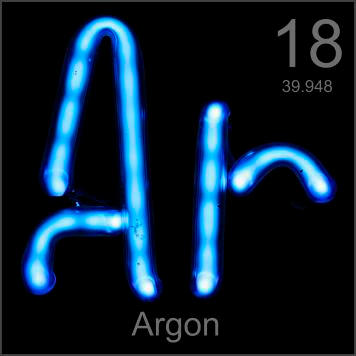 Argon is everywhere. Literally. It's the third most abundant gas in earths atmosphere and over five-hundred times more abundant than it's noble gas counterpart neon.
This makes it extremley inexpensive to produce and coupled with its other unique properties makes it a great candidate for glowing neon signs.
Argon gives off a light blue glow when a current is passed through it that is fainter than Neon's intense red offering. Mercury is often added to produce a more radiant glow.
Between the red glow of Neon and the blue glow of Argon both gases can be used in differently treated glass tubes to produce many different colours and as such neon and argon are the most commonly used gases used in neon signs.
Unless expressly mentioned in the product description always assume that your neon sign is NOT waterproof and is not intended for outdoor use.
Neon signs use very low amounts of energy in operation and are designed to last for decades.
Properly cared for you can expect a normal neon sign to last anywhere from 10-20 years even with continuous 24 hour use.