It's no secret that I'm a big fan of neon lights, whether they are elaborate (and expensive) neon signs or the more affordable neon wall clocks showcased in our breakdown here.
There is something unique and atmospheric about a good neon light and these great neon clocks can really elevate your man cave and give it a unique touch.
Perhaps a full sized neon sign is a bit on the pricey side for you and these more affordable neon wall clocks are a more budget conscious choice, or maybe you are going full on and want a neon clock as an addition to your burgeoning neon empire!
Whatever the reason we hope you take some inspiration from our Top 10 list of the best neon wall clocks available today.
If you are familiar with our Top 10 Neon Signs Buyers Guide article then you will know that here at Man Cave Mafia we are big fans of the company Neonetics.
Neonetics make absolutely top quality neon clocks and signs and are leaders in the field.
All their neon products are handcrafted by expert glass blowers and you can be sure of a fantastic product whenever you purchase from them.
For that reason we feature a lot of Neonetics clocks on this list due to the sheer variety and guaranteed quality.
So, without further ado! Let's get in to it!
 The Top 10 Best Neon Wall clocks for your Man Cave
Man Cave Neon Clock
Well this one is a no brainer!
What better way to kick off our list than with a man cave themed neon clock! There will be no mistake what the room is for once this is displayed on your wall.
Featuring a back-lit man cave design with a blue neon tube bordering the face of the clock this is a perfect addition to any man cave worth its salt.
---
Neonetics Bar and Game Room Pinball Neon Wall Clock, 15-Inch
Fancy yourself a bit of a pinball wizard?
Then this pinball themed neon clock is the perfect addition to your man cave/games room. Now hit it!
---
Magic Eight Ball Swirl Neon Clock
This Magic 8 Ball themed neon wall clock features a really striking effect with the bright purple neon light bordering the 8 ball design framed within a swirling timey-wimey vortex.
---
Neonetics Texaco Motor Oil Gasoline Neon Wall Clock, 15-Inch
This classic rustic Texaco neon wall clock framed with a red neon ring light is a great addition to any traditional Americana themed man cave decor.
I can smell the gasoline from here.
---
Official Harley-Davidson Essential Bar & Shield Neon Clock
This official Harley Davidson neon clock is a beautifully designed piece featuring the iconic Harley Davidson logo with a blue neon ring framed with a smart silver base.
Perfect for those bikers out there wanting to add a little Easy Rider charm to proceedings!
---
Neonetics Ford Mustang Since 1964 Orange Neon Wall Clock, 15-Inch
Maybe Harley's are not your thing and you're more of a muscle car guy?
No problem!
This stunning Mustang neon clock framed with a not often seen orange neon light is a real beauty and won't fail to turn heads. I really love the flame effect on the horse logo as well. Really striking effect!
---
Neonetics It's 4:20 Somewhere Neon Clock
 From 8 balls, motorbikes and muscle cars straight in to a neon wall clock for all the Mary Jane lovers out there!
Come on! You know who you are 😉
Take your love of the herb and turn it in to a real statement with this fantastic neon clock. Framed with green neon tubing (what else) this neon wall clock is a send up of the famous "It's 5 O'Clock Somewhere" song sung by Jimmy Buffet.
---
Neonetics Corvette C7 Neon Clock
 Another amazing neon wall clock for you muscle car enthusiasts out there. This time it's Corvettes turn with this beautiful clock.
The black background with the iconic Corvette logo is framed by a deep red neon light set against a silver base.
I've always loved the Corvette logo and this is an amazing way to display it proudly.
---
Neonetics 8 Ball Skull Neon Wall Clock, 15-Inch
What is it exactly with Magic 8 Balls and neon wall clocks? Seems to be a popular trend for some reason!
This clock is pure metal with a bad-ass demon skull design with the Magic 8 Ball set in to the forehead (honestly I don't know why but it sure looks cool)
Unleash your metal side with this awesome clock and your man cave will be elevated to rock god status for sure.
---
Dad's Garage 15″ Neon Light Wall Clock for Man Cave
This retro style neon wall clock is a little more elaborate than the others on this list featuring a chunky design with a hand blown neon ring of green light framing the call to all handymen dads out there that come to the rescue when something breaks down.
Featuring a small pull chain to turn the neon light on and off this high-precision quartz clock with Sweep Technology (No Tick-Tock noise) will be a welcome addition to any man cave. 
Without a doubt this high quality time piece is the perfect gift for the mechanically inclined man of the house.
---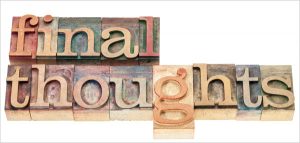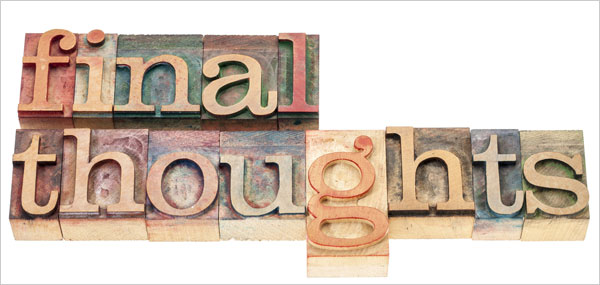 These neon clocks really do draw the eye and are a fantastic addition to almost any man cave that is in need of a bit of a bump up in the cool vibe department.
More affordable than traditional neon signs these are great for the budget conscious that still want to bring some neon magic to their man cave decor.
What are you waiting for!