There is nothing quite like a top quality whiskey decanter set to show off your more debonair and cultured side and to bring some much needed class and style to your home bar setup.
Truth be told—and probably a strange way to start this guide—but there isn't exactly a pressing need for whiskey to be decanted in the first place.
Unlike wine decanting that is required to oxidize and remove sediment from the wine to "open it up" is not something that really effects spirits in the same way.
Some people swear by it, others don't. Take from it what you will.
The reasons for this are to do with something called "
tannins
" and the alcohol content of whiskey and surely some other chemical processes that I don't really understand; but the point being is that you are not in the market for a whiskey decanter because you really need to decant whiskey. No.
A whiskey decanter set is really all about the aesthetics and making a statement. It conjures up high powered business meetings and tailor-made suits and a taste for the finer things in life. It's about the experience.
No doubt then that the whiskey decanter is really more form than function, but so we care?
Of course not…
The perfect way to add the finishing touches to your home bar we have taken a look at 10 unique whiskey decanters that will surely bring a touch of class to proceedings at your next get together.
 10 Best Whisky Decanters for your Man Cave or Home Bar
Ravenscroft Crystal Beveled Blade Decanter
This Ravenscroft crystal beveled decanter is a beautiful piece that won't fail to turn heads at your next drinks party.
Impeccably hand crafted by European artisans from lead-free crystal this spirit decanter is no doubt a beautiful piece but also sturdy and imposing in its construction.
This is a mans mans decanter, no doubt about it.
From the large air-tight stopper, to the finely crafted crystal body, this is a meticulously designed piece of art that will take center stage at your home bar.
Don Draper eat your heart out!
Ravenscroft is well known for their expertise in crystal decanters and other high end bar ware and this piece is a particular favourite among enthusiasts and it's easy to see why.
From the turned crystal bevel on the base that gives it that almost ethereal quality, to the chunky and spacious bottle design itself, this is a real collectors piece that will add a touch of old world class to any man cave or home bar for sure.
---
Skull and Bones Capitol Decanter Box Set
Arrrr, me hearties! We be drinking in style tonight! 
Unleash your inner pirate with this awesome skull and bones decanter box set.
Featuring one 24 ounce glass decanter and four (14 ounce) double old fashioned tumbler glasses this pirate themed skull and cross bones spirit decanter set is a fantastic addition to any home bar looking for a bit more character and pazazz.
Everything here is made to exacting standards and high quality.
The glasses and decanter are heavy and feel good to the touch whilst the pewter skull and cross bones logos on all the glasses, decanter (including top) and box lid all sell the effect perfectly.
No matter Captain Jack or Blackbeard himself, this is a decanter set worthy of the high seas.
---
Perfect Measure Decanter Bar Set with Chrome Pump
This beautiful five-piece (4 crystal decanters with chrome pump and acrylic tray) Perfect Measure engraved decanter set is an absolute stunner; featuring clean lines and smooth contours sure to dazzle guests and bring a real touch of class and quality to proceedings.
This really is an incredibly stylish way to showcase your liquor at a home drinks party or from behind your home bar.
Each decanter comes engraved with a different spirit: Scotch, Gin, Bourbon and Vodka and is fitted with the Perfect Measure pump giving you, well, perfect measures every single time.
This is both form and function at its best.
For the spirit enthusiast that wants something a bit special and eye catching this gorgeous decanter set is a fantastic option.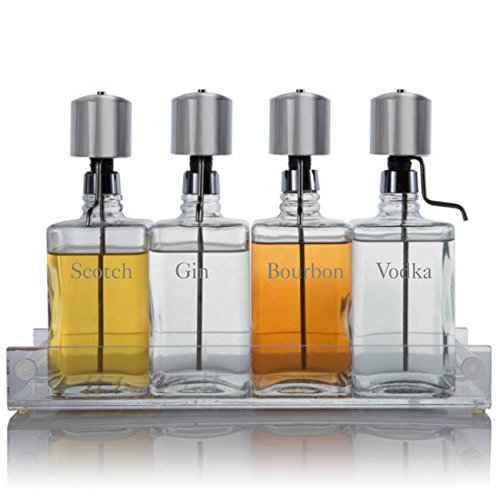 The smart and clean design gives off an air of authority and high-end living that is really hard to beat. We're big fans of this set.
---
5-Piece Everest Whiskey Decanter Set
This almost mythological five-piece decanter set is a bold and beautiful set that throws caution to the wind with its high fantasy mountainous design and gorgeous hand crafted construction.
I can quite easily see Tyrion Lannister quaffing from a decanter set such as this.
This is a completely unique decanter set that features an almost twisted and fire tempered design that resonates with glacial mountain slopes and other worldly culture.
The four glasses and decanter arrive packaged in a beautiful embossed gift box with magnetic lid (as do all Ashcroft decanters) making this a perfect gift for the bourbon or whiskey enthusiast in your life and the care in packaging is as good as the care in the construction of this quite stunning high clarity glass decanter set.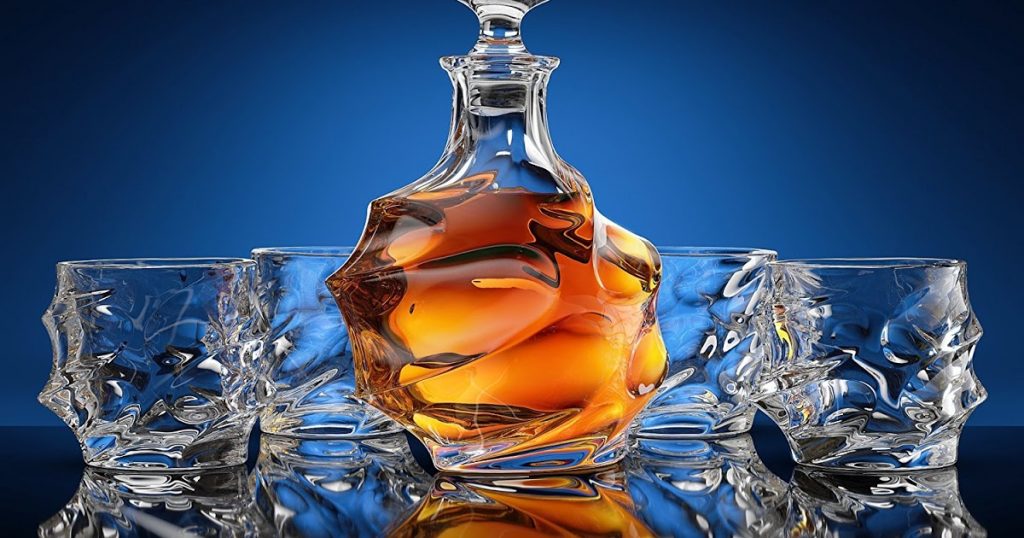 Every item of glassware is beautifully crafted and the main decanter itself is a perfect size and sits with its off balance design beautifully with any liquor inside.
The way the light manages to catch through the unique angles of the body of the decanter and create some awesome effects.
This really is a decanter set that will make people take notice.
This is how to drink in the ultimate style.
---
5-Piece Twist Whiskey Decanter Set of 4 Glasses and Scotch Decanter
This classic old world vintage decanter set is another masterpiece from Ashcroft and is as eye catching as ever.
Slightly less wild than the Everest set from Ashcroft we previously looked at, this decanter set none-the-less, is a striking ensemble to behold.
The twisted high clarity glass hand crafted to perfection gives off a fantastic vibe and the glassware feels fantastic to the touch.
I especially enjoy the large glass stopper with it's sizable and chunky design.
Ashcroft really loves to make the most aesthetically pleasing decanters humanely possible and this five piece decanter set achieves that goal and then some.
This set is a stunner for sure and a more than worthy addition to any self respecting home bar or man cave.
---
Diamond Whiskey Decanter 1000ml Glass Liquor Decanter
 They say diamonds are a girls best friend but fill one with whiskey and I'm standing in line as well. 
Made from  borosilicate glass–a particular tough and sturdy glass–and hand blown by expert artisans, this diamond shaped decanter is a real showstopper.
Coming with a wooden plinth and diamond themed glassware this whiskey decanter set is an aesthetic masterpiece that won't fail to turn heads.
As you can see from the above picture the decanter is not freestanding due to its diamond shaped design and the glasses themselves whilst free standing are certainly more concerned with form over function as well.
But that's OK, because this really is all about displaying your liquor at your home bar in the most awesome way possible and this decanter is a pretty damn good contender for doing just that.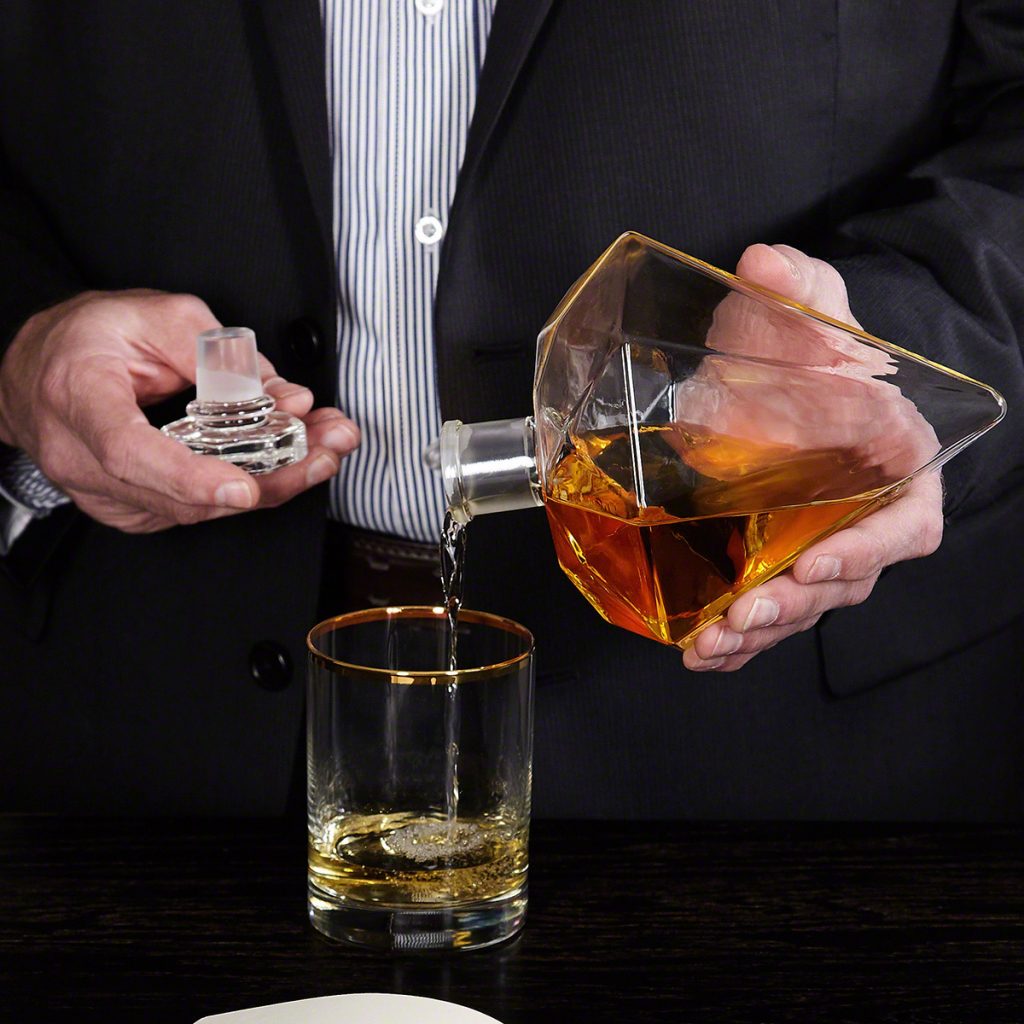 Once again this is a perfect solution for the home bar owner that's looking to elevate their next drinks party to the next level and once you bust this diamond decanter set out and start pouring you can be sure you will have your guests rapturous attention.
---
Whiskey Decanter Set World Etched Globe Decanter
This beautiful globe decanter set pulls off an incredible effect with its old world spirit decanter offset on a wooden frame with a vintage sail ship etched in to the glass globe design that gives off the effect of a ship sailing the world.
Classy and well thought out this is as much an ornament as it is a decanter and is a perfect gift idea for those with love for all things nautical and drinking fine spirits.
Not only is this etched globe decanter set an incredible aesthetic piece it's also a fantastic value for money. When they say this is a decanter set they really mean it.
 In addition to the decanter itself your money is also buying you four old world etched glasses, a pair of metal tongs, 8 stainless steel whiskey stones an extra glass stopper and a pouring funnel.
That's a lot of bang for your buck right there!
This is a complete set that will elevate any home bar with its elegance and eye catching design and all at a great value price.
---
Iceberg Whiskey Decanter and Whiskey Glasses Set by Ashcroft Fine Glassware
 Our friends over at Ashcroft are on hand to deliver yet another outstanding whiskey decanter set.
This iceberg themed decanter set features a brilliant design on the glassware and decanter bottle giving the effect of being encased in ice.
The chunky iceberg glass stopper completes the effect and all in all this is just an outstanding and eye catching decanter set that will sit proudly on display at any home bar worth its salt.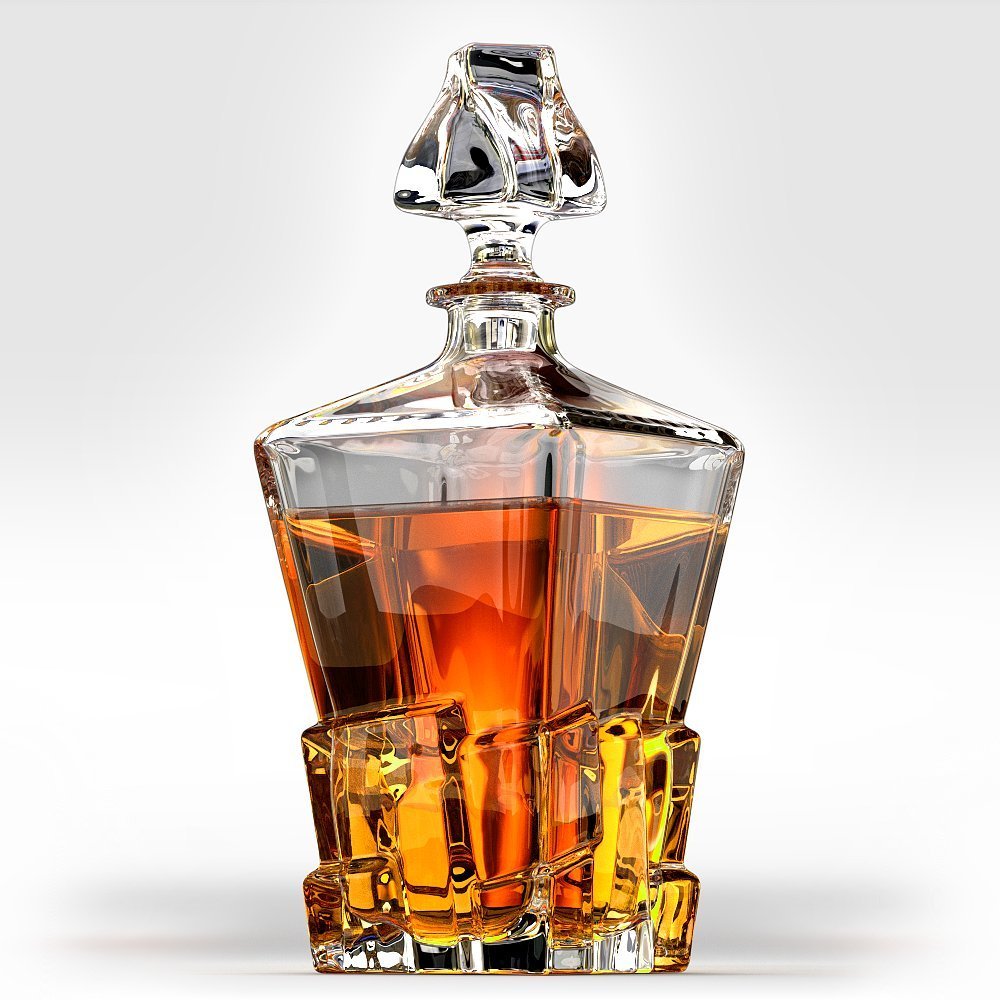 Ashcroft time and again deliver unique and bold designs with their glassware and decanter sets and this set is no different. From the high clarity diamond glass construction to the exquisite packaging this is a set that will make you the envy of your friends.
The decanter itself comes in at 4lb and the four iceberg tumblers are 1lb a piece so there is substantial weight and thickness to this decanter set which lends to the drinks staying cooler longer and a more satisfying experience when drinking and pouring from this set.
This is one of my personal favorites and I can't recommend it enough to those looking to really elevate their home bar experience with a top quality vintage decanter set with a twist.
---
5-Pc. Harley-Davidson Bar & Shield Whiskey Decanter Set
Get ready for some Easy Ridin' (although preferably before the drinking) with this absolutely bad-ass official Harley Davidson Bar and Shield Whiskey decanter set.
This five piece set features some fantastic glassware, don't get me wrong, but the decanter itself is the real star of the show here.
Designed in to the shape of the Harley Davidson shield this is one amazing looking decanter that is going to take center stage at any home bar setup you can imagine.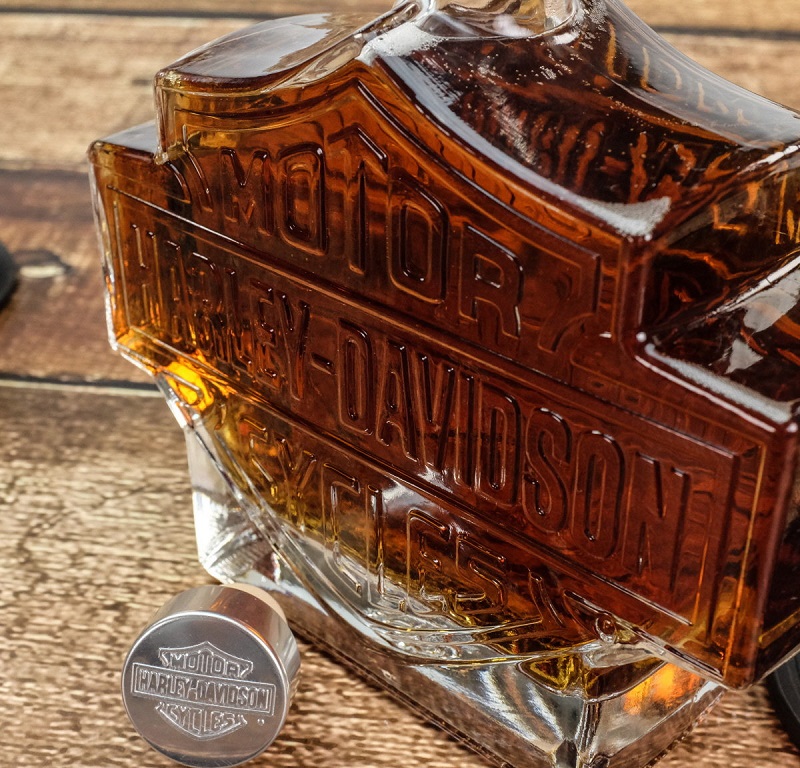 This hand blown glass liquor decanter is nothing if not exquisite and can hold up to 750ml of your favourite liquor in style. In addition to the center-piece are two 10 oz. rock glasses also featuring the etched Bar and Shield logo, and two black leather coasters also embossed with the iconic Harley Davidson logo.
---
OPUL 10-Piece Whiskey Decanter Set of Crystal Whiskey Glasses
The OPUL 10-piece crystal whiskey decanter set is the one stop total solution if you're serious about your spirits and keeping proceedings as classy as humanely possible.
This regal set features beautiful hand crafted glassware with a stunning decanter in classical royal style that would look the business as the center-piece of any home bar or more cultured man cave.
---
Things to consider when buying a whiskey decanter set
Other than the usual common sense practices of making informed buying decisions the main thing to watch out for when purchasing a decanter set is the quality of construction, whether it was machined or hand blown and whether it's made of crystal or high-clarity glass .
Glass vs Crystal Decanters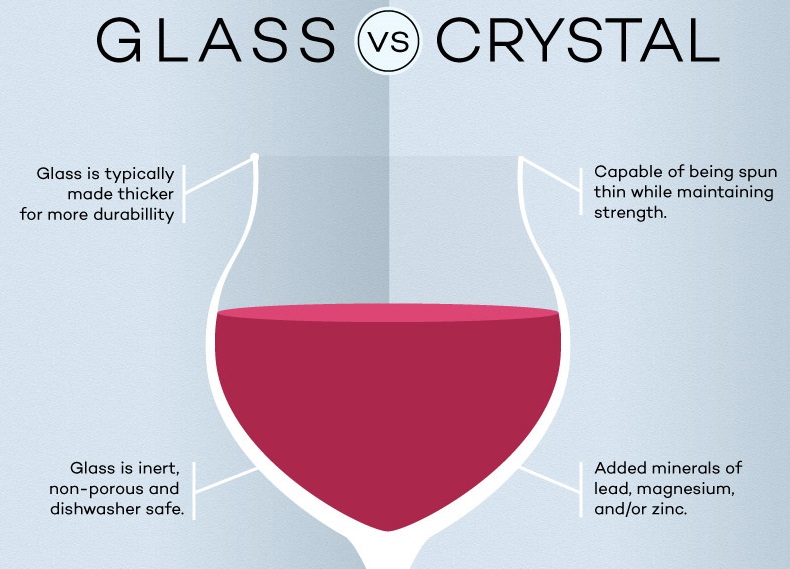 When purchasing a crystal decanter set always make sure to find out that the crystal used is un-leaded since some older crystalware has lead deposits that can contaminate the liquid inside.
All decanters suggested in this buyers guides meet all safety standards and with the crystal decanters featured being un-leaded crystal.
Other than that small safety tip the glass vs crystal debate really comes down to personal preference and the quality of a decanter set is not better or worse for being made from glass or crystal.
You are much better off being safe around the liquor itself than the things you're drinking it out of!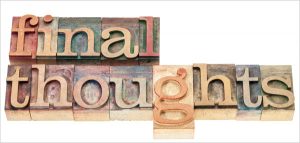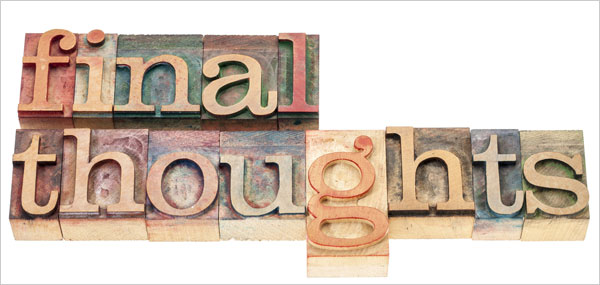 A quality whiskey decanter is less about decanting actual liquor and more about the sophistication, elegance and old-world vintage aesthetic that can lift a shabby and boring old home bar to the next level.
If you're also in to a more cocktail oriented aspect of the home bar experience then make sure to check out our buyers guide for the best cocktail shakers for your home bar as well.  
Whether you host drinks parties with your friends or just want to unwind with a couple of fingers of whiskey on the rocks after a hard days work, having a beautiful and stand out decanter set to pour and drink from just elevates the entire experience up a level.
Keepin' it classy!
A whiskey decanter set is also a fantastic gift idea with all of the reviewed decanter sets in our top 10 list coming in exquisite packaging for an entirely top notch experience.
We hope you enjoyed our top 10 list of the best and most unique liquor decanters on the market today and helped you make an informed buying decision.