If you are intent on making your man cave in to a social hub where you and your friends can hang out, play video games, watch the football, and drink a few cold ones down and chill then you are going to need the furniture to accommodate your rowdy man cave rabble.
That's where a quality sectional sofa comes in to save the day.
These modular sofas are designed with social engagement, comfort and space in mind.
For all these reasons and more a sectional sofa is often the perfect piece of furniture to bring a top quality and ambitious man cave to the next level.
In this buyers guide we're going to look at just five of the best sectional sofas available on the market today. We have hand picked these particular models for their uniqueness, popularity with customers and overall quality.
We hope you enjoy this breakdown of these awesome sectional sofas so you can make a more informed buying decision.
Let's get in to it!
 The Five Best Sectional Sofas for your Man Cave
VIG Black & White Bonded Leather Sectional Sofa With Built-in Footrests
Straight off the bat we're going in with the big guns blazing!
This black and white (other colors are available, check the link for more) bonded leather sectional sofa with built in footrests is bold, beautiful and yes, expensive.
This is not the cheapest sectional we have listed here but it sure is beautiful and a fantastic all-in-one solution for decking out your man cave with one of the best sectionals money can buy.
Featuring a custom design that adds a futuristic air this is an extremley well designed and engineered sectional sofa.
This futuristic sectional sofa from VIG is all about mind-blowing aesthetics and having the "wow" factor.
This thing will turn heads and is a great choice as a centerpiece to work the rest of a high-end man cave around if you've got the cash to splash.
IF money is no object and you want the top of the line experience and look then this outstanding sectional sofa from VIG is definitely worth a closer look. Just make sure you have the room to fit this badboy in!
---
3pc New Modern Dark Grey Microfiber Sectional Sofa Chaise Ottoman Set
This gorgeous three-piece sectional sofa + chaise ottoman set is and understated and smart design that is another incredible choice for decking out your man cave or home theater setup.
Featuring plenty of room and different configurations this can also double as a Queen size bed if you are having guests over.
The extra ottoman included here can double as a coffee table, foot rest or extension to the main body giving you plenty of options in how you wish to setup.
This is another serious piece of kit and again the price reflects that.
This is definitely a go big or go home sectional sofa but in this price and size range it's easily one of the best we've seen.
---
Baxton Studio Leather Modern Sectional Sofa Set with Left Facing Chaise
This classic leather sectional sofa is perfect for those that want style and elegance without going too over the top.
Featuring a beautiful leather finish and clean lines this is a understated and smart sectional sofa that can fit in to many different designs.
Everything about this sectional screams quality with its premium real leather finish and exacting construction this simple but elegant sectional sofa is a great choice for decking out your man cave, home theater, rec room or games room.
---
Welsh Brown Vegan Leather Sectional Sofa Set
This vintage style sectional features vegan leather for those who are conscious about using animal products.
You can rest assured that no animals were harmed in the making of this sectional sofa.
Featuring a fantastic vintage design this three-piece sectional (3 seater sofa, ottoman footrest, chaise) is a fantastic option for your man cave at an even more fantastic price.
You're getting a lot for your money here and this represents a great option if you're not quite ready to go in to 2k+ realm of sectional sofas then this Welsh fine vegan leather sectional couch is a brilliant solution at a much more affordable price.
---
Ultra Modern Cream and Black Leather Sectional Sofa
Now this thing is on another level all together. If you just have to pimp your man cave to the most extreme possible level then this outragerously sexy sectional sofa could be the one for you. Featuring eye watering design ethic and an eye watering price tag this is top level go big or go home stuff.
This is the ultimate in futuristic design when it comes to sectional sofas.
This wouldn't look out of place on the set of a sci-fi epic.
This absolutely stunning sectional is not cheap but just oozes style, sophistication and a space age sleek design that makes the inner geek in me so happy.
This is the perfect sectional sofa—if you can afford the price tag–for the ultimate in man cave opulence and luxury
---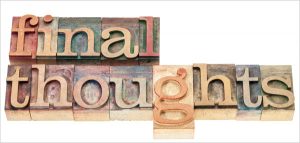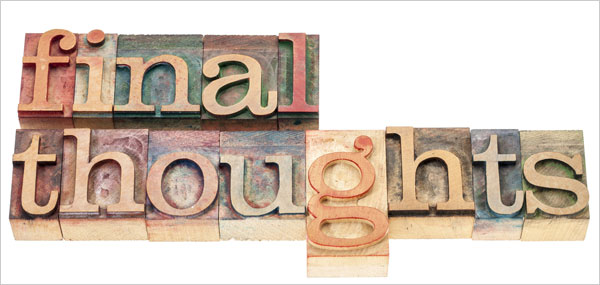 A man cave is often more than the sum of its parts and the creativity and enjoyment garnered from decking one out to the max is the reason why we had the passion to make this website in the first place.
You can do a lot of different things with a man cave and take it in any direction you want. You of course don't need a sectional sofa to have a great man cave but by having a centerpiece to your man cave it makes it all the more easier to build an aesthetically pleasing environment around it.
That's where one of these great sectional sofas comes in. One thing a man cave should always be on some level is comfortable. This is a place where we come to unwind after the rigours of the day