So you've decided you want your very own home bar and have gone out and purchased fancy
whiskey decanters
, an ice machine,
cocktail shakers
and maybe even a fully fledged kegerator to complete the authentic home bar experience —
but hold up just a moment.
Don't forget that when you and your mates are sinking a few beers at your brand spanking newly installed bar, your pride and joy, the focal point of your man cave, that you have somewhere comfortable to park your derriere.
A quality bar stool set is every bit a part of recreating the authentic pub experience in the comfort of your own home as the lager coming out of the tap is.
If you want to have the best home bar experience possible then don't skimp on where you and your buddies are actually going to sit.
Comfort is always paramount in any self respecting man cave and these top quality bar stool sets will have you covered whether you're looking for a more rustic and old school feel or if you're in the market for something a bit more upmarket and modern.
We've narrowed our bar stool buyers guide down to 6 high quality choices that you simply can't go wrong with.
So without further ado, let's jump in and check out these luxury bar stools as recommended by us here at Man Cave Mafia.
 Six Great Bar Stools for your Home Bar or Man Cave
Dark Espresso Wood Bar Stools with Bonded Faux Leather Seat
Right out of the gate we come out swinging strong with these extremley good value set of four faux leather bar stools.
Featuring a smart, sturdy and chunky design in espresso tones and easy to assemble in minutes, these bar stools offer incredible value and style for anyone looking to deck out their home bar seating with a one stop shop solution that won't break the bank.
Standing 29 inches tall, these are no frills bar stools that offer a great look, sturdy construction and of course, a very comfortable seating experience.
Top quality at a top price, not much not to like. You can't go wrong with these.
---
Jaeden Backless Brown Leather Bar Stools (Set of 2)
The Jaeden backless brown leather bar stools are all about that regal upmarket style; featuring a classic and simple design that nonetheless catches the eye due to their sheer elegance.
Upholstered with brown bonded leather, these bar stools feature a n

ailhead accent joining and following the curved padded leather seat to the base of the chair giving it that extra flair of aforementioned elegance.
This is another bar stool set that won't break the bank too much if you're on a budget either with this set of two coming in at a very agreeable price for the quality and craftsmanship on offer here.
---
Chantal Beige Linen Fabric Bar Stools (Set of 2)
Similar to the Jaeden bar stools above but with a fabric seat offering a more plush experience than the leather seats featured above and instead upholstered with beige linen fabric, these chairs are a great option for those looking for excellent comfort and a lighter aesthetic.
These upmarket bar stools really are another fantastic deal, especially at this price.
I probably wouldn't recommend these bar stools for an actual establishment since with the linen seat upholstery they are going to be prone to spills more often than your usual leather bar stool would usually be, but if you're in a controlled environment at home and don't have drunk revellers careening through your house on a regular basis then these are an excellent choice.
Easy to assemble and featuring a look a little softer than your usual bar stool this is a fantastic option offering both quality and affordability.
---
Westman Beige Fabric Swivel Backed Barstool (Set of 2)
Taking the upmarket luxury notch even higher the Westman beige swivel backed barstool is about as far removed as you can get from your usual rough and ready pub chair.
These incredibly elegant and comfortable luxury bar stools are the perfect addition to a home bar looking to deliver a high class experience.
These tall bar chairs are beautifully constructed and easy to assemble and on top of the impeccably upholstered and comfy seats you even get some swivel action as well making these the height of form and function and at this price for a set of two it's nothing less than a fantastic deal no matter how you look at it.
---
Boraam Augusta Bar Height Swivel Stool, 29-Inch, Cappuccino (Set of 2)
These smart and spartan barstools are perfect for anyone looking to get that authentic old school pub feel and offer a superb premium feel, from their construction which is made up of only the finest materials and the design which just simply looks fantastic with its sturdy and traditionally bold aesthetic.
These bar stools can seem unassuming at first glance but a closer look shows just how premium the build quality and design is and like all the bar stools we are looking at in this buyer's guide, it not only accomplishes that premium look and feel but it does it at a very decent price indeed.
---
Armen Living London Swivel Barstool in Black/Walnut Veneer and Chrome Base
If you're in the mood for something with a bit more of an executive level feel to it then these swivel bar stools with a stunning chrome base are guaranteed to impress your guests with your level of taste and style.
These things look like they could double as the captain's chair on the bridge of the Enterprise and will no doubt not fail to turn heads.
I seriously still can't decide if these bar stools give off a futuristic or retro feel or not. What I do know is that I like them.
A lot.
From the excellent build quality to the striking design these luxury swivel bar stools are a perfect addition to any self respecting upmarket establishment or ambitious man cave coupled with stylish home bar.
---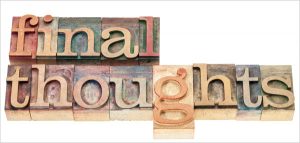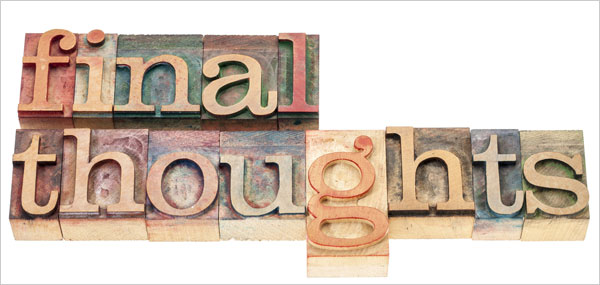 Simply put if you're serious about running your very own quality home bar then you can't skimp when it comes time to arrange where you and your guests will be sitting; during your partaking in what I hope is much mirth and merriment.
A quality bar stool set will complete a home bar experience just as much as the tequila shots will, so if you're thinking about decking out your man cave or home bar then don't rely on the old rickety stools gathering dust in the garage and instead bring some class to proceedings with one of these fantastic bar stool sets.
You'll be glad you did.