There can be no doubt that enthusiasts that want to create the very best home cinema experience possible have never had it so good and great home theater seating is a big part of that. 
Home theaters are becoming more and more
popular,
affordable, and the technology keeps on improving by leaps and bounds, –with better image quality from
home theater projectors
than ever before– and consumer level resolutions now moving in to
4K
 territory with even the ability to stream full
3D
 being capable from many modern projectors as long as you have your own
3D
glasses.
That's all good and well but it doesn't matter how good your top of the line surround sound speaker system is or how many pixels your home theater projector is pushing if you're not even comfortable to begin with, right?
That has to be one of the main allures of building and decking out your own home theater setup or man cave:
The ability to control your own environment to your exact liking.
No more sticky seats, exorbitant prices for popcorn, sweets and soda and of course no more waiting in endless lines at the toilet door during the most important part of the film because you caned your extra large soda too quickly (we've all been there.)
With technology in the home theater electronics scene moving at a blistering pace with Wi-Fi streaming, 4K and 3D capable projectors and incredible surround sound systems becoming the norm, the place you plonk your derriere to enjoy all this technological delight is also moving along with the times.
If you're serious about having the best home theater experience possible for you and your friends and family then investing in a proper dedicated home theater seating setup is a must.
Whether you're looking for a budget-friendly single home theater seat or a multi-seat setup we have broken down 10 of the best home theater recliners on the market today and had a look at what's on offer from the budget conscious buyer to those looking for the best of the best.
Making your home movie going experience the most authentic and enjoyable it can be has to start with your personal comfort before anything else can be considered, so without further ado lets take an in-depth dive in to Man Cave Mafia's Home theater seating buyers guide.
 The Best Cheap Home Theater Seating Under $250
Giantex Manual Recliner Chair Black Lounger Leather Sofa Seat Home Theater
A fantastic home theater recliner at a really competitive price point, there is a lot of like about this great seat from Giantex.
Featuring a smart bonded leather finish and a full retractable reclining action with mechanical footrest this is a fantastic all-round budget chair for any man cave, media room or home theater that won't break the bank.
Finding good deals in the budget space for home theater chairs can be tough but we can't really ask for too much more out of this offering from Giantex at this cost.
Sturdy construction, smart looks and plenty comfortable this is a reliable no frills option for those wanting a solid seat on a budget.
---
Mainstays Home Theater Recliner
Mainstays home theater recliner is an excellent single seat option for your home theater setup and at an extremely competitive price.
Construction is sturdy throughout although I would have preferred to see wooden legs as opposed to the plastic ones we get here.
This is a really smart looking seat with a high degree of comfort but it's the price point that is the real winner here.
For this price, you can't do any better. For those looking to add some quality furniture to their man cave or home theater on a tight budget then this offering from Mainstays is well worth taking a closer look at.
---
Lloyd Black Leather Recliner Club Chair
Another chair representing fantastic value for money is the Lloyd Black Leather Recliner Club Chair. 
A smart and sturdy design coupled with a wide base and full recliner with footrest makes this is an affordable option for anyone looking for a single seat chair that looks the part and is comfortable to boot for your home theater.
Any of the three chairs we have picked out in the sub $250 price point here are all worthy of consideration and we don't think you'll be able to find a better deal after the research we have done.
---
The Best Premium Multi-Seat Home Theater Seating

 
Flash Furniture 3 Seat Futura Series Leather Theater Seating Unit 
Delving straight in to the premium market of home theater seating, we take a look at multi chair options for when you want to truly recreate that cinema feel (but in much more comfort.)
The Flash Furniture 3 Sea Futura series represents pretty good value for money for what you're getting here.
This 3-chair setup comes in a slight curved configuration once assembled and features two cup holder wedges that are set on two deep storage compartments meaning you can have everything you need right at hand.
All three chairs recline fully with full extended footrests for the maximum in viewing comfort.
Flash Furniture have put together a really great deal here, that is built with high quality in mind.
It's still not cheap of course, but for what you're getting here this is a very reasonable price point for a multi-3-piece home theater seating arrangement like this.
This is an easy setup for your media room, man cave or home theater to suggest.
---
Octane Turbo XL700 Row of 4 Seats, Curved Row in Black Bonded Leather
The Octane Turbo XL700 is an entire home theater seating solution in one featuring FOUR seats in a subtly curved row for maximum viewing comfort.
Everything about the Octane Turbo (what a name, huh) exudes premium-level quality and opulence.
There is a lot of quality on show to get excited about here but of course this all comes at a pretty high price tag as well; but keep in mind the Octane Turbo is a proper investment where you are getting a total home cinema seating arrangement of the highest quality with all the bells and whistles that will leave you and your home theater is the envy of all and sundry.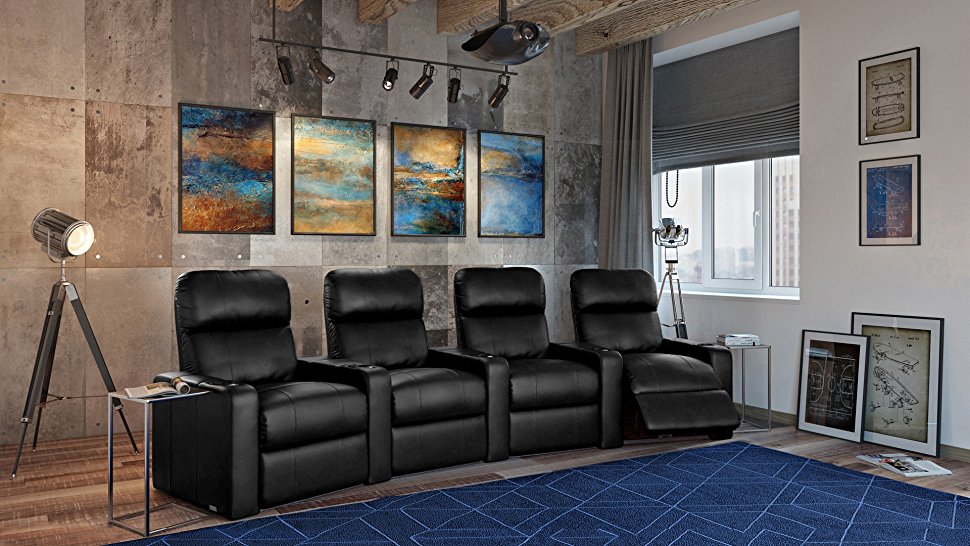 Some of those bells and whistles include gel infused memory foam in the seats making sure that these chairs will always keep their shape and feel brand new every time you sink in to one to enjoy the latest summer blockbuster or get together with your mates for the game.
This is top of line home theater seating any way you look at it.
With stainless steel cup holders, a special dock on each arm allowing adjustable trays, phone holders and other various accessories and plenty of deep storage with each arm featuring a compartment for storing whatever you want.
A lot of engineering and thought has gone in to creating the best possible home theater seating solution out there with comfort playing a huge role but also wellness with care taken to provide proper lumbar support and fully adjustable headrests to make sure that you fit snugly in no matter your size.
Clearly, this is a big unit but space considerations have also been made with something called the wall-away recliner, being featured, where these seats are able to fully recline with only 4 inches of clearance from the wall, which is a great feature for those worried about size restrictions in your media room or home theater.
For more details check out the Octane Turbo at  Amazon with the link above. It's big, it's beautiful, it's expensive, but it's worth it if you're going for the best experience possible and spending the big bucks is not a hindrance to that goal.
---
Pavillion Contemporary 3 Seated Theater by Coaster
This beautiful 3-piece from Pavillion is an excellent deal on a premium home theater seating solution at sub-premium prices.
Featuring black leather upholstery and excellent design and construction quality this is a really competitive product at this price point.
Sturdy in design with exceptional comfort all wrapped up in a smart executive exterior feel, this is a fantastic luxury seating arrangement for a good price.
Featuring a wall-away recliner ability which allows for a full recline without much space from a wall is great for those looking to preserve space,
Stainless steel cup holders and deep storage in the armrests are also available making this a really great option with plenty of bells and whistles and a truly comfortable design at a great price.
The Pavillion home theater chairs here don't offer some of the bleeding edge tech we will see featured in the Seatcraft review but it still offers a lot and at a much lower price so the tradeoff is there.
---
Seatcraft Republic Leather Home Theater Seating Power Recline
This premium level home theater seating solution from Seatcraft is at the cutting edge of technology and comes crammed with great features.
Powered Adjustable Headrests

USB Charging Stations

Free Black Tray Tables
Overhead Lighting
Fold Down Table
Ambient Lighted Cup holders

Wall-away recliner technology
This is what the lap of luxury looks like in the home theater seating world.
Technology and features coming out of the wazoo coupled with a fantastic build quality –With attention to detail and comfort clearly being the driving forces in the design and execution of this awesome 3-piece home theater seating setup– makes this a brilliant option for decking out any family room, man cave or home theater with the best on offer today.
With its futuristic design and various gadgetry this thing honestly wouldn't look out of place on the bridge of the Starship Enterprise.
Look, it's easy to gush because this is no doubt an amazing product from Seatcraft, but it's also a big investment.
If money is no object and you're looking for the best of the best then there is really very little to go between out of a few of our premium level home theater seats in this top 10 review, but if you're looking for just a comfy seating solution and are not too fussed about the bleeding edge of technology in cinema seating today then cheaper options are available that are also pretty good. The Pavilion or the Coaster offerings both representing great value for money.
That said, if you want to go top of the line and want a 3 seat solution that is highly configurable and will be the envy of all your guests then Seatcraft have put together a really exciting piece of premium furniture that will serve you in the lap of luxury for years to come.
This is enthusiast grade home theater seating.
---
Seatcraft Row of 3 Black Leather Gel Power Recline Home Theater Seating
This is another very similar offering from the Seatcraft chairs we just looked at with some styling differences and LED lights under the footrest.
Other than the aesthetics though this is a very similar high end- premium home theater seating solution that can be bought in multiple configurations from a 3-piece setup, 4-piece setup and even a love seat configuration if you so desire.
Seatcraft
home theater chairs also come with inbuilt
Soundshaker
technology.
Basically, there is a large vibrating unit embedded in the chair base that triggers according to the sound levels on the screen allowing a new dimension of immersion to go along with the supreme comfort and flashy features already on display on a Seatcraft flagship like this.
---
COASTER 600001 Cyrus Theater Seating In Black Top Grain Leather
This three-piece theater seat from Coaster is another excellent option if you're not looking to spend the absolute top dollar on a Seatcraft theater chair setup.
At a competitive price point this leather theater chair combo looks fantastic and feels just as comfortable.
Cup holders, full reclining capabilities and the option to separate each chair to use as a stand-alone giving you more control over how you want your home theater layout to flow.
---
Lane Dynasty Black Leather Home Theater Seating – Row of 2 – Power Recline
Lane Dynasty are also rocking in to the premium home theater seating with this excellent 2 seater entry that looks to compete with Seatcraft when it comes to the full premium experience when deciding on your home theater seating.
Beautifully crafted black bonded leather seats come equipped with full recliner support at the push of a button. Fully motorized everything about these chairs are designed for maximum convenience and luxury.
Lighted cup holders and an optional ambient LED light under the base and the contrast stitching really add to the premium feel and quality of this great setup and considered all together this represents a really great option if you're looking for a dual home theater seat configuration that represents maximum quality and style.
---
Home Theater Seating Accessories
Many modern home theater seats come with special docks that can be used to attach a multitude of quality of life accessories and gadgets to.
From reading lights, cigar bowls, Smart Phone and Tablet holders and wine caddys there are plenty of great accessories to us to extend the capabilities of your chair.
Our favourite gadget though has to be  the fantastic SoundShaker technology that adds a vibrating unit inside the base of your chair that then syncs with the audio on the screen essentially turning your home theater seat in to a giant RumblePak (for the gamers out there) that can further immerse you in to the film.
INTRODUCING SOUNDSHAKER™

Introducing the Soundshaker, a new revolution in home theater entertainment. This exciting piece of hi-tech wizardry will allow you to feel the screen action, without leaving the comfort of your seat! Immerse yourself in your favourite films like never before: you will not only see and hear, but live each moment as your chair vibrates to each car chase or explosion. A whole new dimension in cinema thrills awaits.
Popular Home Theater Seating Manufacturers
Lane

SEATCRAFT

Clay Madison

Flash Furniture

XZIPIT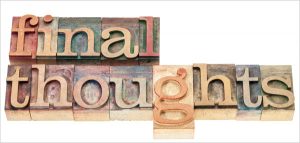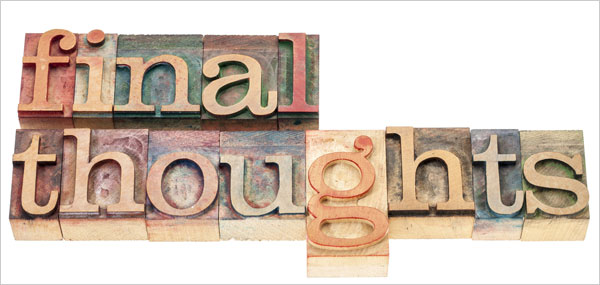 We hope you are in a better position to make an informed buying decision after reading our buyers guide and taking a closer look at some of the very best home theater seating options available on the market today.
For all of the high fidelity and technology coming to us through our screens these days, it's important to not forget that comfort is paramount.
The whole point of a home theater is to avoid having to go to loud and crowded cinemas with pokey seating, criminally priced snacks and drinks and loud teenagers so don't skimp on the seating because that's one of the biggest bonuses about having a home theater in the first place. Plus, they look damn cool, too!