A great vintage globe bar can really bring your man cave (or any other lounge room) up a notch and is an impressive centerpiece that will fit in effortlessly with multiple types of decor.
These bar globes are drinks cabinets that double as an exquisite piece of art and never fail to really set the mood that harks back to that old world charm of discovery and adventure.
A high quality globe bar as featured on this Top 5 list won't fail to impress guests and is a guaranteed conversation starter!
There are a lot of bar globes on the market from terrible Chinese knock-offs, to true antique works of art and a lot in-between.
All the globe bars featured here are of the highest quality from both a craftsmanship and customer service standpoint, but that while not skimping on quality won't break the bank either.
A globe bar makes a bold impression and can really bring a room together wether it be your man cave or a more formal party or rec room.
Whilst I'm sure you can go out and drop 10's of thousands on an antique vintage globe bar made way back yonder that is somewhat beyond the scope of this guide.
Amazon has some fantastic globe bar drinks cabinets for sale that won't burn a globe sized hole in your pocket but will still provide that touch of renaissance classiness your drinks parties have been lacking!
We have looked at everything on offer and after some careful deliberation have picked out our top five best globe bars under $250 in 2017!
So without further ado..
---
Best globe bars on a budget in 2017
[go_pricing id="c8-14pc"]
---
Merske 16th Century Italian Style Floor Globe Bar Review 2017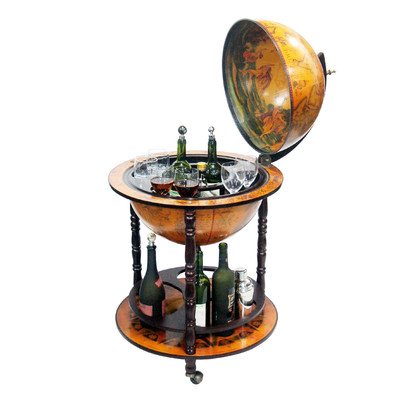 [easyazon_infoblock align="none" identifier="B007ROXD8S" locale="US" tag="d09d4f-20″]
The Merske 16th Century Italian Style Floor Globe is an excellent and affordable choice that features room for up to 9 bottles in the bottom compartment and plenty of room for 2 liter bottles, wine bucket and glass ware in the top section.
Perfect for parties, at 20 inches in diameter it's big enough to hold all the liquor you will need but not so unwieldy as to become a space hog.
For those worried about taking up too much space this mini bar globe is just the ticket and can be rolled out on coasters whenever needed but can nevertheless still store 3 bottles of wine and 8-10 wine glasses in its top section with room for bottles of wine or liquor in the bottom compartment.
100% handcrafted with exceptional craftsmanship and attention to detail this globe bar is a winner and edges out a lot of competition to make our Top 5.
With a stained wood finish this globe bar looks and feels authentic and clocks in at an extremley affordable price; especially when you consider that this is an entirely hand built item (as are all globe bars on this list.)
A fantastic birthday or fathers day gift idea or personal addition to your man cave, office, rec room or study the Merske is a fantastic choice that features attention to detail you simply won't expect at this price.
Product Description:
Open from its hinged meridian to reveal antique replica frescoes inside. Wrapped with majestic replica 16th century nautical maps and integrated wooden floor stand with casters for easy portability.

Contents not included. Our globe bars have all the little details that would amaze you when you see them. Just by looking at them, you will appreciate not only the skills but also the time that our craftsmen spent on each of these globe bars.
---
Antique Reproduction 16th Century Italian Old World Globe Bar 
[easyazon_image align="none" height="500″ identifier="B012J0D7TO" locale="US" src="https://www.mancavemafia.com/wp-content/uploads/2017/05/41OBfEPIdQL.jpg" tag="d09d4f-20″ width="500″]
[easyazon_infoblock align="none" identifier="B012J0D7TO" locale="US" tag="d09d4f-20″]
This gorgeous globe bar comes in at 37H x 22W making it one of the larger globe bars on this list and features an old world map finish with a beautiful hand painted view of the heavens inside.
The bottom section can fit 6-8 bottles whilst the top section can hold 2-3 bottles (or a wine bucket) with assorted glass ware or crystal stemware around the outer edge.
Featuring authentic turned wooden legs with coasters means transportation is a breeze despite its size, meaning you won't have to worry about dragging a cumbersome item out every time you wish to entertain guests.
This is a sizable and sturdy drinks cabinet globe bar that brings an incredible level of quality with a beautiful understated design for an impressively low price point.
---
Sixteenth-Century 

Italian Wood Globe 

Wine Bar 

Review 2017
This is another sizable globe bar that will carry plenty of liquor or wine for you and your guests to enjoy on demand.
Like the others on this list it's 100% handmade and hand painted and is a new release that just blows me away for the sheer quality to price ratio.
Flawless construction coupled with hand-painted interior frescoes set in a rich mahogany wood finish with a fresco of the heavens above inside, this is a beauty of a drinks cabinet that you can't go wrong with.
This is a striking and precision detail Italian replica globe bar that is astonishing value in the sub-$250 price range.
It's an item that can't help but draw attention to itself for all the right reasons.
If you feel that you want to take your party drinking adventures from behind the home bar in to the midst of the party then this is certainly one classy and sophisticated way to do it!
---
Toscano 16th-Century Italian Replica Globe Bar Review 2017

Our top pick of the bunch, this globe bar is an amazing find at a very reasonable price.
With excellent construction and attention to detail this gorgeous globe bar drinks cabinet just edges out the rest of the competition for us.
I personally particularly liked the hand painted outer rim that helps to elevate this already beautiful piece with even more intricate details.
This bar globe is of the larger variety and can hold a high capacity of liquor and glassware but be sure to have enough room to store it when not entertaining before purchase.
The Toscano is the perfect bar globe for any self respecting man looking to upgrade his man cave so why not add a touch of old world charm to your next party?
Turned hardwood legs

Replica 16th century nautical map

Bottle and glassware storage
---
Classical Atlas Holding Globe Bar Wine Rack Review 2017
Last, but most certainly not least, we thought we would go bold for our final choice with this stunning bar globe carried on the back of a bronze (or optional white) statue of the Greek God Atlas!
This is one of those artistic wine bars that either speaks to your personal style or it doesn't, so the most important aspect to consider is whether the construction and craftsmanship are up to scratch.
Thankfully this Classical Atlas Globe Bar passes those tests with flying colors.
This just feels more expensive in person than it actually is.
Nothing about this fantastic piece is understated and my words will not do much more to describe it more than having a look at it does!
If you want to take your home decor to another level entirely then this awesome globe bar might be the right option for you. It certainly has a lot of personality!
Made of high quality hardwoods
Handcrafted turned hardwood legs with rolling casters
---
Easy to assemble
All globe bars on this list come with the appropriate washers and screws required to assemble yourself.
Putting a globe bar together is not a difficult thing to do and from delivery to setup should only take you 10-15 minutes.
A functional and artistic piece of decor that instantly sets the mood, a high quality vintage globe bar is a place to naturally congregate around during a small party or gathering.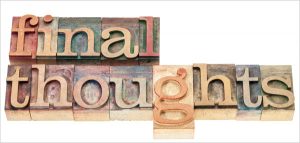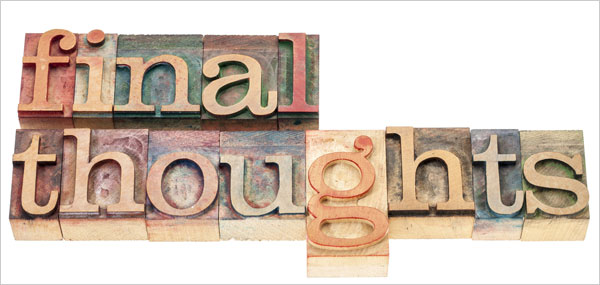 When I choose to wheel out my bar globe at gatherings, stacked with wine and liquor, I never fail to in turn receive a deluge of questions and piqued interest from my guests.
A great addition to any mans man cave I hope our guide has helped you make a more informed purchase.